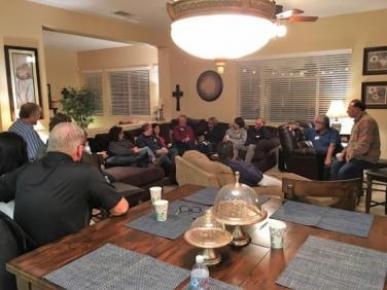 Rock Solid (Married Couple)


Led By: Pastor Richard and Cathy


Contact Email: pastorrichardnewday@gmail.com


Contact Phone: 951 8096835





ROCKSOLID...Marriage Fall/winter Study...No study right now
Hosted by Richard and Cathy

HAVING FUN TOGETHER AS COUPLES
Our goal at New Day is to build strong, healthy marriages through teaching what the Word of God says about what God has joined together. We want to glorify and honor God as an example to others who don't know Him. We believe strong marriages build healthy families.

Leaders: Pastor Richard and Cathy.........951 809-6835

Come join us!! All are welcome!